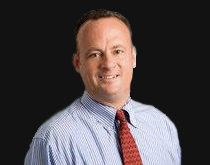 Torres, Scammon, Hincks & Day is pleased to announce that Benjamin L. Hincks has joined the firm. Mr. Hincks is a veteran litigator with more than 20 years of experience in the commercial litigation arena, including specialization in insurance coverage and reinsurance disputes. Previously a Member of Mintz Levin's Boston office, Mr. Hincks worked with Steven Torres, Kristen Scammon and Michael Day before they left Mintz to start Torres, Scammon & Day.
"Ben is a valuable addition to our growing litigation group," said Steve Torres. "He is a well- respected business litigator in the New England region, and enjoys a national reputation within the Insurance/Reinsurance industry. He has a long track record of delivering excellent results. I'm looking forward to working together with Ben again."
"The boutique nature of TSH&D will allow me to focus on providing clients with high quality legal representation in an efficient and cost-effective manner. I am very excited by this new opportunity," said Mr. Hincks.
Mr. Hincks has enjoyed a diverse business litigation practice over the past several years, representing clients in industries ranging from wholesale food to commercial real estate. He has handled numerous employment matters and, more recently, has represented clients in the staffing and employer self-funded healthcare arenas. As a major component of his practice, Mr. Hincks represents primary and excess insurers and reinsurers regarding environmental, asbestos, and other long-tail exposure coverage matters, as well as bad faith and other extra- contractual liabilities. He is a founding member and former President of the Massachusetts Reinsurance Bar Association, as well as a member of ARIAS-U.S. Mr. Hincks is an active volunteer, serving on the boards of several charitable organizations.
A graduate of Yale College, Mr. Hincks received his J.D. from Northeastern School of Law. He is admitted to the Massachusetts Bar, as well as the U.S. District Court for the District of Massachusetts and the First Circuit Court of Appeals.
About Torres, Scammon, Hincks & Day, LLP
Torres, Scammon, Hincks & Day, LLP is a Boston-based law firm comprised of seasoned and aggressive litigators. The firm was founded in 2012 when Steven J. Torres, Kristen Schuler Scammon and Michael S. Day left a large law firm to start a boutique firm specializing in complex civil and criminal litigation. TSH&D represents individuals, small businesses and Fortune 500 companies alike with the same level of commitment and loyalty, and an efficient approach to solving problems.